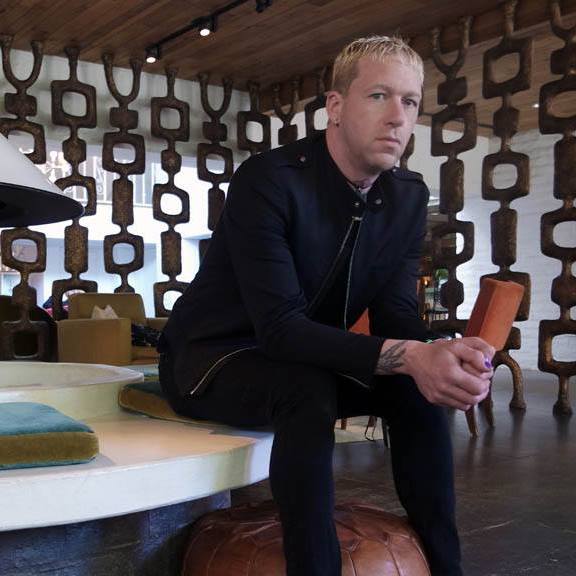 Joey Maas is a prolific neo pop artist based in Palm Springs, California. His painting style is self-taught and grew out of a desire to create unique portraits to decorate his home in a new city.
In 2008, Maas began diligently painting and within the first six months, he had completed his first series. Following that accomplishment, he was invited by multiple galleries to exhibit his work. Since then, his paintings have been featured throughout Los Angeles, San Francisco, Portland and Seattle.
Maas' early artistic influences stem from his love of 1980's design, music, and skateboarding, in particular, the work of Patrick Nagel, and the mastermind behind the early Vision Skateboards graphics, Andy Takakjian. The bright, brash designs inspired Maas as a youth to begin drawing where he honed his ability to elevate everyday moments into art.
Melding the spirit of Pop Art with a passion for popular culture and music, Maas incorporated his formal vocabulary of portraiture and graphic elements to capture pop icons in a new light. His art style has captivated audiences with radiant palettes and astute compositions. Many of the musicians and pop icons in his work would agree — some of which have purchased his art for their private collections.
His upcoming series focuses on the intersection of fame, power and corruption.
Joey Maas' work has appeared on local and national television programs such as Ghost Adventures, KTLA CW News, Los Angeles, and KCAL CBS News, Los Angeles,
For all inquiries, contact the artist directly joeymaas@gmail.com.