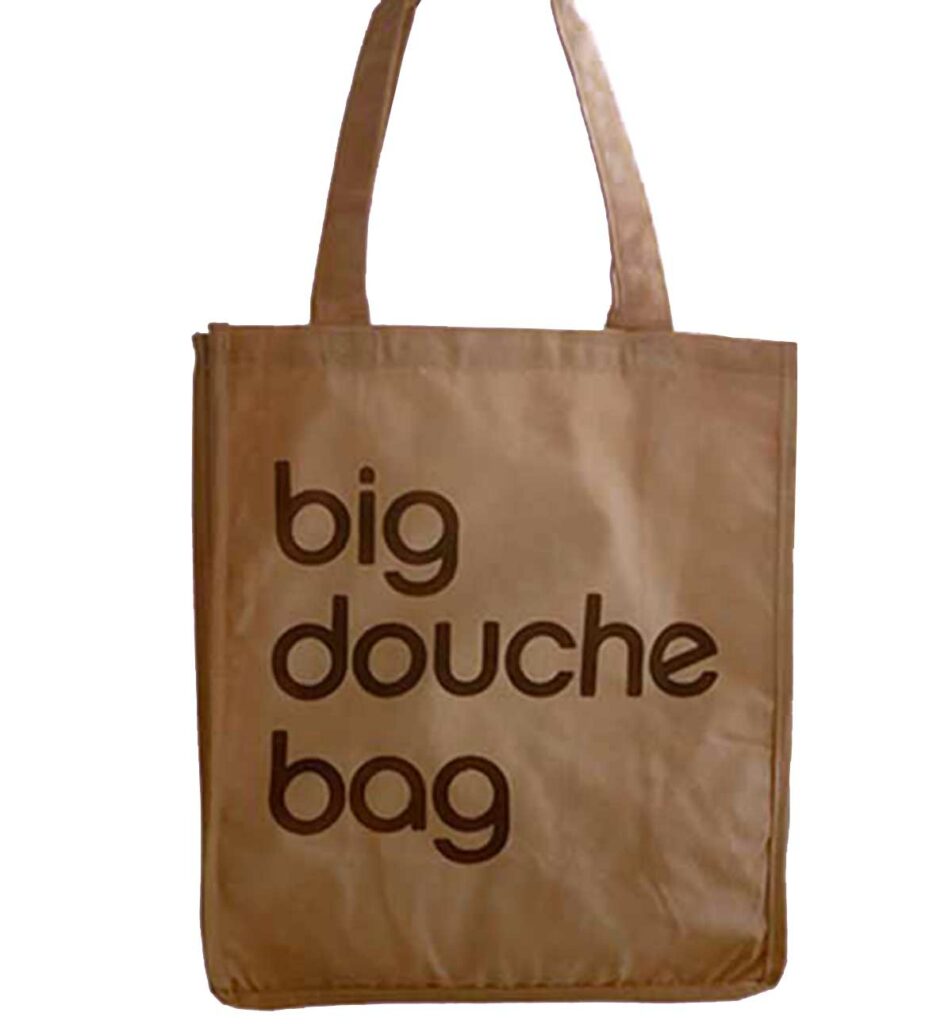 $20 Shipped in the continental US
Just march right into Whole Foods like you own the damn place, with your new Big Douche Bag Tote. It's the perfect accessory for that Abercrombie shirt, you know, the one with the collar? And don't get me started on how much tail you'll pull in, Bro!
18″x 14″x 5.5″
Hand dyed and hand screen printed on heavy organic cotton.
Each bag varies slightly.